Amanda Weston
Fellow of the Chartered Institute of Legal Executives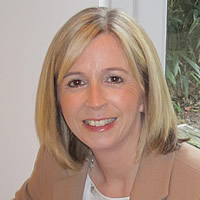 Mandy qualified as a Fellow in 2004 having worked in the legal profession since 1987.  Her specialism as a Fellow of the Chartered Institute of Legal Executives is in Wills and Probate.  Mandy was encouraged to undertake her training as a Legal Executive by her employer who recognised Mandy's ability and interest in many aspects of the law. 
Mandy says, "I was one of the rare sixteen year olds who knew what I wanted to do when I left school. During my last year at school I was very fortunate to have a week's work experience in a long established firm of solicitors in Kidderminster, who said to me to get in touch when I had finished the following year at college.   I wrote to them and attended for an interview – I started my new job as a junior secretary very soon after in July 1987."
She has seen many changes to the legal profession over the years and recognises the need to adapt to change and to embrace such changes. Mandy lives in Worcestershire with her husband ad two children. started her family and has worked on a part-time basis since then. Mandy has previously worked with a solicitor in Bewdley specialising in Wills and Probate. 
Mandy has a passion for Wills and Probate and enjoys the client contact together with the opportunity to support clients through a process which can sometimes be a little traumatic as none of us like to think about our demise. However, there are so many benefits in giving some time to thinking about the future so that your loved ones will be taken care of as and when that day arrives. Mandy has undertaken the benchmark qualification in the preparation of Wills with the Society of Trusts and Estate Practitioners and believes that communication and using plain English is the key to ensuring her clients fully understand what can often seem a complex legal process.
Mandy aims to provide an efficient and cost effective service to her clients. She says:
"Many people find the thought of attending a lawyer's office daunting.  They fear that they won't understand the legal jargon"  Mandy believes that by seeing clients in their own home immediately puts them at ease and taking the time to give explanations as to legal terminology and how it will affect them helps clients through the process of putting their affairs in order"
Clare Burden
Member of the Institute of Will Writers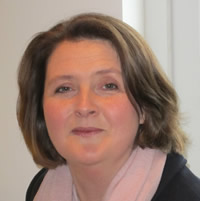 Clare qualified as a Solicitor in 1996. She quickly built a successful career specialising in all aspects of family law with a Worcestershire firm of Solicitors. She had a large and varied caseload and much of her time was spent advising families in difficult and stressful circumstances. In 2003 she gave up private practice to have a family of her own. Three children later in 2012 Clare returned to the law and passed the Institute of Will Writers exam.
Since then she has established 'Worcestershire Wills,' a company specialising in advising clients at home with regard to Wills, Trusts, Powers of Attorney and when required Probate. Clare has also worked at a firm of Solicitors specialising in Wills and Probate prior to setting up Worcestershire Wills.
Clare is friendly and approachable and enjoys meeting new people. Her training as a solicitor in family law and her natural inclination to look at things in a practical rather than abstract way has made her adept at explaining difficult legal concepts in a user friendly manner. She aims to draft her Wills in clear and concise English, without the often unnecessary and formulaic use of legalistic words which most lawyers can't understand let alone normal people.
Clare lives in Worcestershire with her 3 children and husband, who is a practising barrister.
Clare says

"Making a will is one of those things we all tend to put off until tomorrow. However, it is worth remembering that when we make a will we are giving away everything we own. Imagine you had to do that tomorrow: you would be an unusual person if you were happy to hand that decision over to some politician or civil servant rather than making your own choice to benefit the people or purposes close to your heart. I understand it is one of the most important and sometimes most difficult decisions we have to make, and a deeply personal one. My aim is to give you the time to guide you through your options to ensure your Will is what you want, so that when tomorrow finally comes, your loved ones can focus on their happy memories rather than an uncertain or messy today."