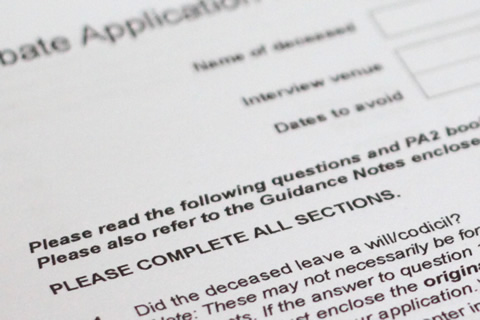 When a loved-one dies there are many things to think and worry about, as well as dealing with feelings of loss and grief.  Unfortunately one of those things is money. At Worcestershire Wills we strive as far as possible to take that worry away. Mandy Weston and Clare Burden are kind and caring and will help you in an efficient but compassionate way.

Usually after someone dies their estate needs to be administered, which means the deceased person's assets need to be transferred to the people who are to inherit them. This maybe applying for Probate (if the deceased person left a valid will), or Letters of Administration (if they did not).
We will come to see you in your own home to discuss your situation and advise you of the necessary legal steps to be taken to resolve the financial issues arising from your bereavement.
Worcestershire Wills are not a large impersonal organisation and Mandy and Clare will have one to one care of your case which will be dealt with in a very sensitive way. We pride ourselves on this.

OUR PROBATE SERVICES
We offer two different services depending on the individual requirements you may have.
Full Probate Service
We offer a complete Probate Service, whether the deceased left a will or not, from start to finish, where we will carry out the whole Probate procedure for you. This would include notifying and corresponding with all the necessary third parties and then completing all the Probate and Inland Revenue documentation until everything is concluded.
Our fees for this work are a percentage charge of between 1% and 1.5% of the gross value of the estate plus any disbursements (such as court fees) and out of pocket expenses incurred.
Probate Only Service
This is a reduced service where we assist you in completing the necessary inheritance tax forms and then applying for the necessary grant.
When the grant is received, we would leave you to complete the process yourself.
We undertake this work on a "fixed fee" basis depending on the size and complexity of the the estate which can reduce your legal costs.
It should be noted that we do not charge VAT on our fees.